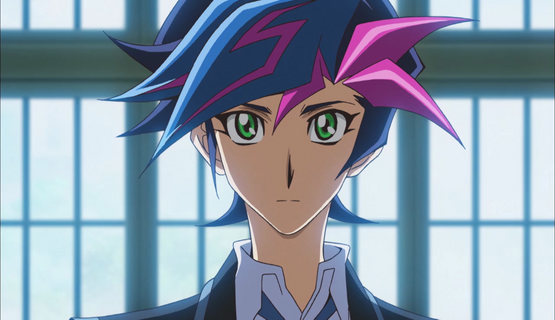 Am I the only one who thinks that's the face of a harem protag? Just me? No one else? Ok.
And yeah, I know what you'll say: "that looks too normal, are you sure it's the whole story?"
Actually, that's his regular form, then there is his form when he is cybering
But enough of that, that's not what we are here for today. What we are here for is the new type of summoning in ygo, Link Summon, and the sweeping changes it brings to the game.
http://yugioh.wikia.com/wiki/Link_Summon
Link monsters are extra deck monsters of blue colour (darker blue than rituals, in some cases, rituals were not consistent with their colour always). They do not have levels or anything else to occupy that spot, acting similar to Xyz monsters in regards to card effects that have to do with levels, one would assume. They do not have defense and cannot be in defense position, they cannot be switched to defense position even due to a card effect meaning there are effects which switch to defense you cannot activate at all on them, for example you cannot activate Book of Moon targetting a Link monster. They do have a bunch of arrows on them, which are more important than you think right now, and in the space where defense used to be they have a Link number. Let's see some of them. In fact, let's see all 5 of them that have been revealed and are on the wikia. (btw, "Cybers" is a new monster type)
Decode Talker:
Gaiasaber, the Video Knight:
Honeybot:
Link Spider:
Missus Radiant:
Summoning them is as simple as sending the listed materials from the field to the graveyard, similar to synchro summoning (but no need to concern yourself with levels). For example Link Spider, a Link-1 monster, lists "1 Normal Monster" as its Link material, so I can normal summon Beaver Warrior and then send that to the graveyard to special summon Link Spider from the extra deck.
But there is one complication. You probably noticed the term "Link-1". As I said before, in place of where DEF would usually be, Link monsters have a Link number. That is their number of Links, those being the active (red coloured) outgoing arrows you see on the borders of the artwork. Their function we will get to later, what we need to look at now is their role in Link Summoning.
Let's look at Gaiasaber, the Video Knight again http://yugioh.wikia.com/wiki/Gaiasaber,_the_Video_Knight
Gaiasaber, the Audiovisual Knight is a Link-3 monster that requires 2 or more monsters to link summon. Nothing is specified on them so any monster will do. Then that means I can summon Rescue Rabbit, get 2 Beaver Warriors and send them both to the graveyard to Link Summon Gaiasaber, the VHS Knight, right? Wrong. Unfortunately even the combined power of 2 Beaver Warriors cannot summon Gaiasaber, the Videotape Knight. That is because Gaiasaber, the Cassette Knight is a Link-3 monster, so it requires at least 3 monsters to Link Summon.
I know what you'll say: "This game is stupid! It doesn't make any sense! If I need 3 monsters why do they even bother saying 2 or more monsters in the material description, they should just say 3 or more monsters instead". The reality here is that it says 2 or more monsters because it is possible to summon it using two monsters, so long as you link them up! (not an official term, linking is kinda different as a mechanic anyways).
You cannot summon Gaiasaber, the CD Knight using 2 Beaver Warriors, but you can use a Beaver Warrior and add to that a Link-2 monster on the field to reach Link-3, meaning that you can send from your field to the graveyard a Beaver Warrior and a Link-2 Honeybot http://yugioh.wikia.com/wiki/Honeybot to summon Gaiasaber, the Film Knight.
Note that the Link monsters used still have to match the material description. For example, let's imagine a Link-2 Normal Monster, Beaver Link Warrior. Beaver Link Warrior + Beaver Warrior = Gaiasaber, as Gaiasaber, the TV Knight does not have any requirements. But what about Decode Talker?
http://yugioh.wikia.com/wiki/Decode_Talker
Decode talker requires 2 or more EFFECT monsters to summon and is Link-3. Off the bat we know we cannot use Beaver Warriors to summon it as they are Normal monsters, not Effect monsters. We can use Kuribohs to summon it, but not as few as 2 as it is a Link-3 monster. We need 3 Kuribohs to summon it. But instead of Kuribohs we can use a Kuriboh and a Link-2 monster to summon. True enough, Kuriboh + Honeybot (Link-2) = Decode Talker.
But can we use the imaginary Normal Link-2 monster, Beaver Link Warrior? No, as Beaver Link Warrior is not an Effect monster and does not meet Decode Talker's primary requirement.
As a sidenote, according to current information, the number of non-Link monsters + the sum of the Link numbers of the Link monsters used have to EXACTLY match the Link number of the summoned monsters. What this means is that you cannot use 2 Honeybots to summon Decode Talker as their combined links are 2+2=4, different from Decode Talker's Link of 3. Likewise you cannot send to the graveyard 3 Beaver Warriors and 2 Kuribohs to summon a Gaiasaber, the DVD Knight (even though it lists 2 or more monsters) as that adds up to 5 non-Link monsters, different from Gaiasaber, the Blu-Ray Knight's Link of 3.
Believe it or not, Link monsters themselves are not the major thing that happened. You can forget your already existing ygo decks (and I can forget 90% out of like a thousand ygo decklists I have saved...) with the real changes here.
EEEEEEEVERYTHING YOU KNOW IS WRONG~
(Duel field from DSummon's video https://www.youtube.com/watch?v=dDBkjbRApbA . Couldn't find a clear one anywhere else)
First, let's get the easy stuff out of the way for you. You might have noticed that pendulum zones now coexist with your S/T zones. This means 2 things.
1. If your Pendulum Zones are occupied by Pendulum monsters/scales you only have 3 S/T zones left
2. Your pendulum zones can be occupied by a regular s/t instead, in which case they do not count as pendulum zones for card effects that mention them but as regular s/t zones, and of course they cannot be used for setting a pendulum scale.
Now for the other elephant in the room.
You can see "Monster Zones" are now "Main Monster Zones" and there are 2 blue zones in front named "Extra Monster Zones". Those 2 are shared in the middle of the field, you don't each get 2, it's 2 for the whole field with them belonging to neither player at the start of the game, each player can only occupy one with their monster at a time, and once they do it is considered part of their field.
What this means is: game starts, nothing is in the "Extra Monster Zone" so they belong to no one. On my turn I summon a monster in the right Extra Monster Zone. Now that is part of my field, so the monster there will be destroyed if my opponent uses Raigeki (at which point it will once again become neutral I assume). I cannot summon a monster in the left Extra Monster Zοne so long as I have one in the right (and vice versa) but my opponent who does not have a monster in either can use the remaining left one (right for them I guess). If your monster is in an Extra Monster Zone it can attack your opponent('s monsters), be attacked by your opponent's monsters and it can defend your lifepoints, all the things a monster in your Main Monster Zone can do.
But what do I put there?
EXTRA DECK MONSTERS. That's right, every extra deck monster (so long as they are summoned with the proper summoned method and not say summoned from the graveyard) have to be placed in the Extra Monster Zone. "But wait!" I hear you scream, "You can only use 1 Extra Monster Zone!1!!"
Exactly! You can only use one and if it is occupied you cannot use another. Meaning if you want to synchro summon a T.G. Hyper Librarian and then a Formula Synchron, well, you can't! That changes everything and that's also where Link monsters come in. Note that Link monsters are also extra deck monsters and as such are summoned in the Extra Monster Zone.
Remember the arrows on Link monsters? They point to Main Monster Zones, which are now that monster's Linked Zones. They work just like regular monster zones but with 2 extra functions.
1. Monsters in a Link monster's Linked Zones can be used for effects that specify Linked Zones. For example Decode Talker gains 500 ATK for every monster in a Linked Zone, and can also tribute (your) monsters in a Linked Zone to negate-destroy a targeting card/effect. Meaning that if you summon Decode Talker in the right Extra Monster Zone and there is a Beaver Warrior in your middle Main Monster Zone, then since your middle (as well as your far right) Main Monster Zone is a Linked Zone, Decode Talker will gain 500 ATK. If the far right Zone is also occupied it will gain an additional 500 for a total of 3300 ATK.
2. You can properly summon extra deck monsters in Linked Zones, same as your Extra Monster Zones! That of course includes other Link Monsters, which is why you can see Link Monsters linking to the left and right despite the fact it wouldn't point anywhere from an Extra Monster Zone in that case. So if you have a Decode Talker in your right Extra Monster Zone and a Blackwing - Gofu the Vague Shadow http://yugioh.wikia.com/wiki/Blackwing_-_Gofu_the_Vague_Shadow in a Main Monster Zone, you can summon Level Eater by reducing Gofu, summon T.G. Hyper Librarian in the far right Main Monster Zone with Gofu and Level Eater, summon Level Eater again by reducing T.G. Hyper Librarian, special summon Synkron Resonator from your hand and synchro summon Formula Synchron in your middle Main Monster Zone with Level Eater and Synkron Resonator.
Hmm, but isn't that strange? Decode Talker has an arrow that faces forward. That means it points towards a monster zone owned by your opponent. What does that do? I'll explain.
Even if the Main Monster Zone a Link monster in your Extra Monster Zone points to belongs to your opponent, it is still a Linked Zone for that monster. Meaning if you have Decode Talker in your right Extra Monster Zone and your opponent has a Beaver Warrior in his middle left Main Monster Zone (middle right from your perspective), then that Beaver is linked to your Decode Talker giving him +500 ATK. Of course you cannot tribute that Beaver since Decode Talker specifies it tributes "your monster". Hmm, so that's a Linked Zone. In that case, can your opponent synchro summon in it? The answer is yes, Link monsters that point to your opponent give them the ability to use those Linked zones for their extra deck monsters.
This means more than you think, and less than you think. A LOT of decks are now obsolete, in a way the new extra monster rules are a mega nerf to most of ygo, while the pendulum changes are also a nerf, albeit to a lesser extend (Note though that we do not know where monsters pendulum summoned from the extra deck go at this point. One would assume they go to the Main Monster Zone, but it could be they have to occupy an Extra Monster Zone or a Linked Zone). If your deck either has plays involving multiple extra deck monsters or tries to reinforce a field that has extra deck monsters with others over the course of multiple turns and depends on that potential pressure, it took a huge hit.
On the other hand, many good decks can brush it off. Looking at this list for example: http://yugiohtopdecks.com/?filter=Last+3+Months at a first glance, decks that rely on Toadally Awesome as well as DDD, Synchro and Zombie decks seem to take a big hit, yet the other decks seem to range from being able to adapt to just not caring about it. The main culprits as well, Zoodiacs, don't have much of an issue since they both have a way to get their double Xyz play off using a Link Monster and they can adapt to not really need a second Xyz monster in their plays.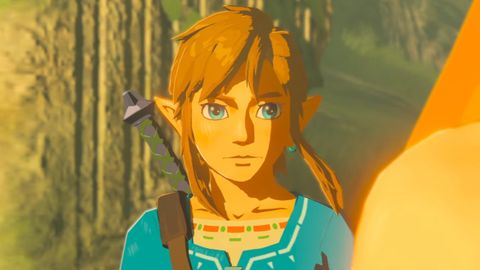 I enjoy buffs. People around will be crying power creep, but I for one like it. Conversely, I really dislike nerfs, so I really cannot say I am happy about the changes to the game. I can see myself, if I play again, spending a lot of time with the old (current) ruleset. The appeal of ygo is that you can do crazy stuff and now it seems to be geared more towards linearity. But if you wanted a linear card game, why not play one of the many others out there? You could just go on steam and find one that does it better. At least in the short term, it seems to be a move that favours stun decks which have mostly escaped harm and are thus boosted.
On the other hand, while removing some fanciness, it adds some in a different way. I am sure that in the future combos that will be more complex to come up with due to positioning will appear, and as is positioning already looks to matter a lot soon since an opponent's monster could for example be vulnerable to a Link Monster that could appear in the Extra Monster Zone and Link to it from the other side, making the opponent choose a zone that escapes that influence, by placing it behind the Extra Monster Zone he already occupies for example. It adds an extra layer of decision making if future cards allow it. Overall it could be that it adds something I can enjoy to the game in the future.
BUT HOW WILL IT AFFECT THE BEAVER META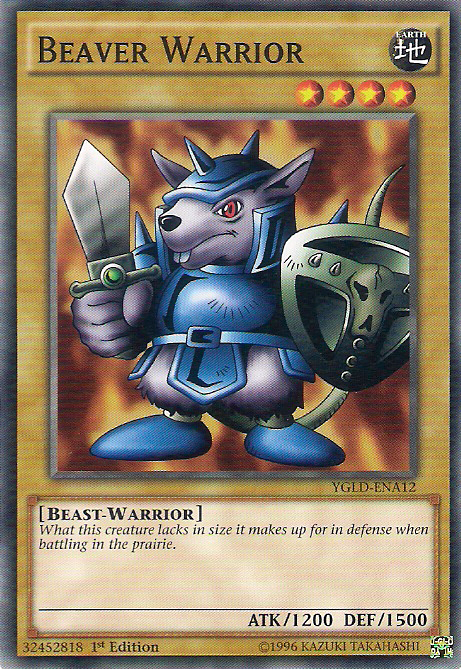 I'm glad you asked. Beaver Warrior is now in a very exciting place. A lot of the decks that gave it trouble in the past and a lot of decks that could not afford to make the inclusion now took a bit hit. On the other hand, a lot of exciting plays are now available for Beaver Warrior. I see you may be doubtful, you say: "It's not an effect monster, it's not a Cyber-type monster, what could it possibly do?!" and I'd say your skepticism is understandable, so let me show you.
First, you summon a Beaver Warrior. Now you can send it to the graveyard to Link Summon a Link Spider in your right Extra Monster Zone (or your left, adjust accordingly). Now using Link Spider's effect you can special summon the second Beaver Warrior from your hand to  the Link Spider's Linked Zone. From here you can either send both the Link Spider and the Beaver Warrior to the graveyard to Link Summon MIssus Radiant (remember, if it is destroyed you can get back Beaver Warrior from the graveyard). or send the second Beaver Warrior to Link Summon another Link Spider in the first Link Spider's Linked Zone and using both of them you can Link Summon a Honeybot in your Extra Monster Zone.
Then if you chose Honeybot you can use Silent Doom/Swing of Memories to special summon a Beaver Warrior from the graveyard and then summon Gaiasaber, the Video Knight, or if you chose Missus Radiant you can do either the same thing to summon Gaiasaber, the Audio Knight or send the Beaver Warrior you special summoned to the graveyard to Link Summon another Link Spider in one of Missus Radiant's Linked Zones, then use both Missus Radiant and the Link Spider to Link Summon Decode Talker.
That's just what Beaver Warrior can do with 5 Link Monsters revealed, so you know that with more Link monsters on the way, the potential of Beaver Warrior is infinite.
that's all from me ygo is kill again kthnxbye